Our offices will be closed from 25/12/2023 until 01/01/2024, we wish you happy Holidays!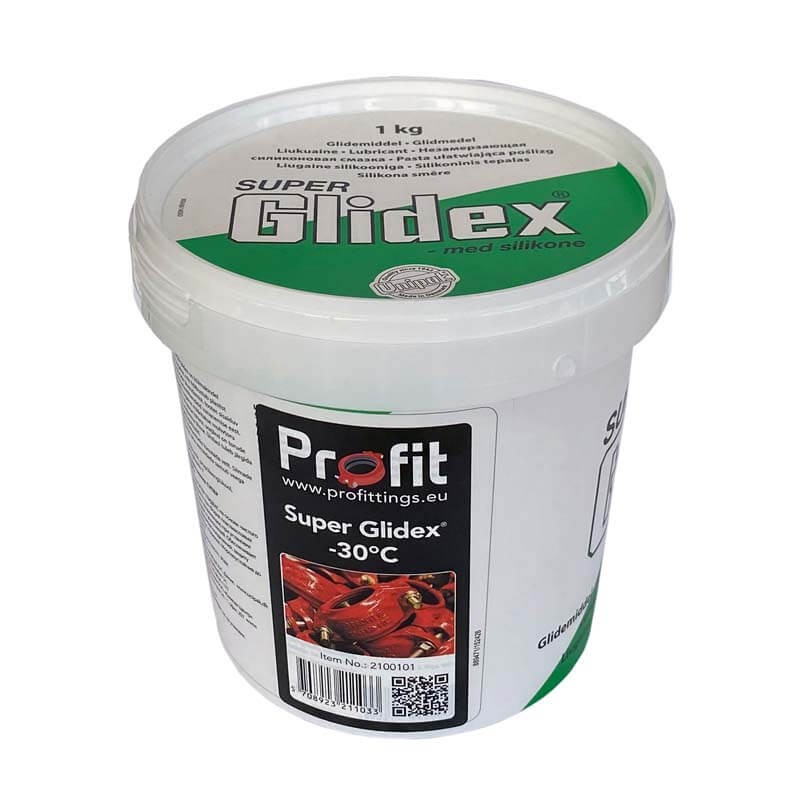  
Profit Super Glidex-30 • 1000gr
The best way to lubricate your coupling-gaskets is by using Profit lubricant. Super Glidex is high quality silicon-oil based lubricant, specially formulated to enable an easy and fast application.
Technical data:
Colour: snow-white.
Consistency: creamy.
pH-value : 6.5 - 7.
Water -soluable.
Bio-degradable.